This is a tribute to the " fallen heroes" of underground record shops, and more importantly, the staff and key individuals that put their time in there. There is only a handful of key dj's worldwide that put in more than a decade of service selling electronic music. Today is National Record Day, in America. A concocted remedy and alliance of independent retailers and music shops that are still surviving. There could not be a better day chosen to pay tribute to the " heroes of the heroes " for the service and time they dedicated to underground electronic music.
Long before the internet, a computer, downloading, and the mp3 digital format, our consumption for music was heavily dependent upon the knowledge and service of these selected black belts ( that i will soon begin to introduce ). As a person that has dedicated 14 years of service in a record store in Detroit, it is an honor and privilege for me to recognize others who shared the same passion and dedication. Some dedicated nearly 20 years or more of expertise within dance shops. Try to walk a mile in those shoes. Irregardless to how many files you have acquired, your ipod or hard drive could never describe the history behind the music. It simply cannot be done. So lets take a look at the profile of the few and selected individuals im talking about.
First up on the list worthy of mentioning is Phil Duke from the legendary Dance Tracks in NYC.

Phil's knowledge and expertise concerning dance music is unparalleled. His rein in record stores spans over 20 years in the New York area. Phil has worked at legendary record stores in New York such as Downtown Records, Dance Tracks, and Disco Rama. Phil D is a dj's favorite dj. God can only imagine the amount of contacts, promos, and collection of 40,000 records someone in a position like this has acquired from 20 years of working in record stores. When i interviewed him, it was an extremely emotional experience. We shared many common stories about records that became club anthems, packed and hectic days working in record shops, selling 100-200 copies of a single release over a weekend, and the numerous phone calls you would receive from djs around the globe, trying to spot underground music that could only be found through your personal recommendations and expertise.

Imagine every dj from New York spotting track id's from the legendary Tony Humphries mix show, or from the night at the Sound Factory Bar ( hosted by Barbara Tucker ) when Louie Vega debuted Inspiration - by Arnold Jarvis, (what a personal memory !) or the vibe one caught at Body and Soul while a song lingered on in the mind that Joe Claussell played. Phil D was the person you relied on to gain information about what these songs could possibly be. Phil D was by far in the most influential position, and record store that set so many trends pertaining to underground house music on the east cost.

I listened carefully as Phil described in detail the legendary "club like " sound system and atmosphere in Dance Tracks that Joe Claussell installed. Or to the stories about the legendary after hour sessions held there were the most rare and unobtainable music was debuted. Phil D is a walking encyclopedia. The history of the New York house scene in only a thought away from him.


Sad to say though that his rein at Dance Tracks all came to a bitter sweet end due to miscommunication, or honesty in a timely manner. In the end it placed him in a position to do nothing more than to simply move on after so many years of service and dedication. Why does this always happen? Often a veteran dj thats been in a record shop for the longest will get the most unfair end of the deal. Many attempts to replace this person is often initiated by the owners of the shop. His role, position, and responsibilities often change daily. The scenario often goes something like this. Hmmm, i know you know your stuff, but this new kid named Johnny is going to be doing all of the orders from now on. He's just about to get his first set of turntables soon, and he's on all the hottest message boards. I think he'll bring in a nice crowd looking for a much harder and faster sound. You re actually one of his favorite djs too by the way. Would you mind showing him some of the new releases to order?

Can you believe this bullshit? The newly pursued direction of the owners often fails quicker than anything. It may be bitter sweet in the end, but guys like Phil D, are still very much a part of our scene today. They know how to survive. Guys like this might not have gotten all the love and respect that they think they may have deserved from the shops they worked at for so very long, but this is where your dedication is acknowledged. By another soldier that has walked the walk, just like you.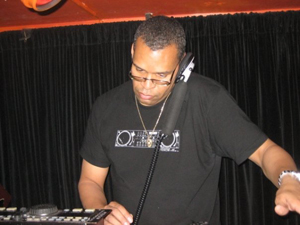 A few records worthy of mentioning during Phil D's rein of power at Dance Tracks will always be tracks like: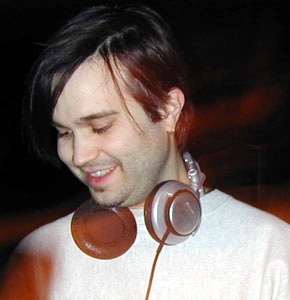 Talk about the house that jack built. Well, Josh helped build that house. Josh was a long time runner at the legendary Gramaphone Records in Chicago for nearly 20 years. He stopped working there on December 23rd, 2008. Same scenario, different city. He shows up for work on December 23rd, and was told right on the spot, that he is being let go. No warning or anything. He's not finishing his shift for the week, yet alone even for that entire day. See ya buddy. Thanks. Thats alright, because i have his back. Josh has seen house music reinvent itself time and time again. Imagine several djs trying to track id classic WBMX and Chicago mixes on the radio by legendary Chicago jocks. The only chance of these songs ever being identified relied on a highly skillful person that "lived" the music. Josh, like Phil, was that person. I will never forget when we met up one year crossing the street at the DEMF. He looked at me and said, so who's gonna go first, you or me ? Josh was speaking in terms of the demise of record store sales and in store traffic. But more importantly, our role in it. There was a general feeling in the air around 2005 or so that a dramatic change regarding house music would soon come about. Changes did come about, but looking at things 5 years later, the outlook seems quite optimistic. Vinyl is still going strong. Josh is a true head that has knowledge in every era of house music imaginable. Disco classics, Chicago, Detroit, Italo calssics, Techno, and more. Josh can handle the entire musical spectrum. Hell, this is the house that America built. Phil D on the east coast in Nyc, Josh at Gramaphone in Chicago, and myself in Detroit. Between the 3 of us, all bases were covered. We all probably worked the same shifts. Day in and day out, turning people on to timeless music that would change their lives. You gotta still have love for Gramaphone records though. It's a legendary record store, and they still do carry vinyl to this very day.
Some classics josh sold hundreds of copies copies were:

Liaisons Dangereuses - Los Ninos Del Parque
- God only knows how many copies of this record Gramaphone sold !
Anne Clark - Our Darkness
Quest - Mind Games
Mondee Oliver - Stay Close
Doctors Cat - Feel The Drive
Jack Master Kurt - Its a Mans World
Mr. Fingers - Slam Dance
Gaucho - Dance Forever
And Last but not least is Rick Wilhite, from Vibes Music - Detroit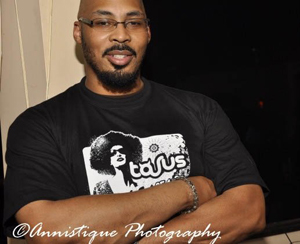 Rick gave Detroit its last stand for vinyl. That says a lot, and thats all you need to know about him.Rick is a long time player with 20 years or more of selling vinyl to the public. He brought us to where we are today.
A Detroit secret about Rick though. When Rick is happy, you will be happy seeing that !
Some classics under Rick's belt are:
Rare Essence - Disco Fever

Was Not Was - Wheel Me Out
The Nature of Retribution - Prescription 113
Donna Mc Ghee - It Aint No Big Thing
Stop - Im Hungry
Baricentro - Tittle Tattle
Men from The Nile - Watch Them Come
So here we are in an era of music consumption, where a laptop has replaced the skills and expertise of the vinyl giants mentioned above. But did it really replace the skill and expertise of these individuals? I highly doubt it. The memory and experience of 20 years of selling music to the public, and the human interaction involved within the process of doing so will serve as the basis to evaluate the music of today, tomorrow, and the future. Now every single dj and music fan is forced to evaluate, find, and listen to thousands of releases individually. Furthermore, whats even sadder is the constantly reinforced idea that it all dosent matter anymore. We still need record stores, and we still love them. That is the truth. We simply still love vinyl. These are the dj's favorite djs. The guys that actually made your favorite dj's who they are to this very day. So you have to give respect to that.
So let me ask you this, DO YOU KNOW HOUSE ?