Ostwind is based in Plau am See in eastern Germany and is a home to various techno, techhouse and minimal players like Kollektiv Turmstrasse, Cosmic Cowboys, Pawas, P.Toile and many more. A longtime customer of whatpeopleplay.com named Matthias, a German architect based in Paris, being a lover of the releases on Ostwind, was so kind to put together his Top10 of the label here and tells us a little something about these fav's! Thanks a lot, Matthias!
1. Oliver Schories – Archipel (A1) Archipel 12" // OSTWIND 032 // 02/08/2010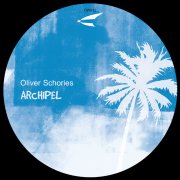 Enormous powerful release of Olivier Schories with crispy beats and soft strings, creating a track that becomes a natural source of endorphin and that simply lets the sun comes up again in the winterly season.
2. Mollono.bass – Die Liebe (A1) Der Vagabund Und Die Liebe 12" // OSTWIND 024 // 07/09/2009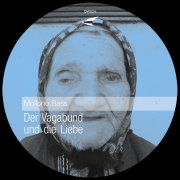 Very emotional and in the same time driving release of Ronny Mollenhauer aka Mollono.bass, member of Kombinat 100 and Rundfunk 3000. In his track "Die Liebe" what means simply "Love", a heavy bassline is meeting refrain like recurring bittersweet melodic violin strings. Also not leaved unmentioned should be the B-Side with "Der Vagabund": darker, exotic but even more grooving.
3. Oliver Schleenvoigt – Gerissene Rolle (A1) Kunstflug EP 12" // OSTWIND 034 // 08/11/2010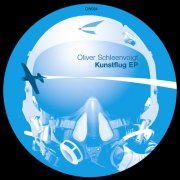 First solo release of Oliver Schleenvoigt, part of the duo "Monoroom", that directly hit the bull's eye. Wonderful drifting tech house track that is continuously constructs itself till finally the crescendo "Fläche??" is definitely taking over on the 4th minute into a beautiful pending break just to come loose again with combined forces.
4. Axel Bartsch – Adebar (A1) Adebar & Nobel 10" // OSTWIND SPEZI 04 // 05/10/2010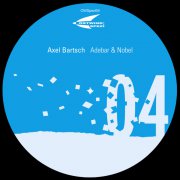 Great release from Sportclub labelhead Axel Bartsch. Very lyric song, perfectly fitting in this autumn season and allowing the audience to feel that this guy knows how to produce high quality electronic music.
5. Oliver Schories – Innenrotation (A1) Tweeuntwintig 12" // OSTWIND LTD 022 // 21/06/2010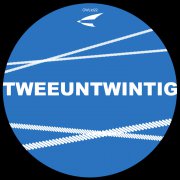 Just before "Archipel" this is the first release of Oliver Schories for Ostwind records. Very special track with euphoric keys that meet slightly melancholic strings, all well mixed up with a kicking beat - typical for music that comes from the far north of Germany.
6. Cosmic Cowboys – When The Night Falls (A1) Eenuntwintig 12" // OSTWIND LTD 021 // 03/05/2010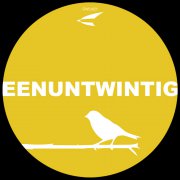 Terrific light hearted and romantic tech house release of Venice Cosmic Cowboys that despite of all the dreamful soft strings never forgets his engagement to the floor.
7. P.toile – Beware (A1) Tvölv 12" // OSTWIND LTD 012 // 02/03/2009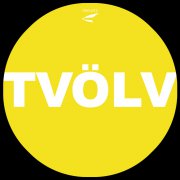 First release of P.toile, head of Clique Booking and known for releases on Channels, Mothership and Trenton with the charming "Beware" on the A-Side: a deep grooving and in the same time sensitive tech house bomb.
8. Yeark – Sheherazade (B1) Dreeuntwintig 12" // OSTWIND LTD 023 // 06/09/2010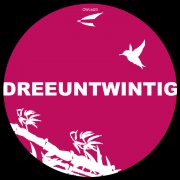 Beautiful deep down tempo track from Japanese Yeark that lets one's imagination fly.
9. Marc Depulse – Kein Kind Von Traurigkeit (Live Version) (B1) Back in Zantiago 10" // OSTWIND SPEZI 03 // 20/07/2010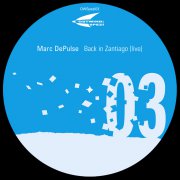 Great live recorded EP of Marc Depulse, a re-interpretation of former Ostwind releases "From Zantiago to Zaire" and in this case "Ex". The B1 track "Kein Kind von Traurigkeit" adds to the dreamful uplifting synth chords a straight forward bassline.
10. Kollektiv Turmstrasse – Melodrama (Marek Hemmann Remix) (B1) Melodrama Remixes 12" // OSTWIND 023 // 13/07/2009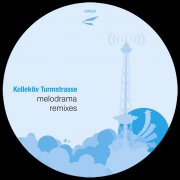 Remix EP of the first Kollektiv Turmstrasse hit "Melodrama". The B-Side comes with a very nice remix of Geras Marek Hemmann from Freude am Tanzen Records Jena. Merek imprints on the original track his very special own essentialist style with a perfect fitting groove.