There's a new label in town (town = Berlin) called Ground Service and it's runned by a guy who definitely isn't new to the scene but on the contrary a well-known citizen of techno land: Jens Augustowsky, better known as ZKY, is part of House/Techno producer and DJ duo Cab Drivers and in the game for quite a while. Now he felt the time was right for his own label and, not so surprisingly, the first release comes from the man himself: Tiny Moves is in a way the release you'd expect from ZKY whose main point and focus of producing always has been the dance floor. 'Functional' you may call it but in the end this term falls a little short because the whole EP is so well-made and celebrates the spirit of dance music in such an infectious manner that you don't necessarily need a club to enjoy these bangers. On the other hand these tracks are obviously DJ-friendly as they come up with an irresistible groove between House and Techno (you don't necessarily have to call it Techhouse though) stripped down to the essentials and generate a raw energy that will make everyone move. The title track "Tiny Moves" perfectly transports this energy with acid bubbles, punchy beats and a twisting bass line – there always will be a need for quality stuff like this, no doubt about it.

Yet there's a little more to find on this EP, the subtlety of "That Track", its elegantly kicking dubby elements and just slight but on-the-point sonic shifts or the dryly vibrating sequencer sounds of "No Sleep" make Tiny Moves easily stand out from the vast majority of releases. This is what the techno world keeps turning. Mr. Augustowsky once more proves that he's a good one and Ground Service seems to be a splendid idea. Exciting times!

Written by João Geck

Interview with Zky. Questions by João Geck.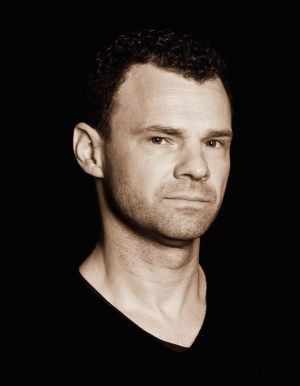 Q: You just started your new label Ground Service Records with the first release "Tiny Moves". What made you launch this label just now and what's the general idea behind it?
A: The idea is quite simple: Ground Service, as the name indicates, wants to be a base for the dance floor, for the dancers and DJs. You can see the dance floor as the solid ground where the magic can happen.
And why now? It felt that the time is just right to give more room to the ZKY-side of my musical affairs. That also means that Ground Service will be a home to other artists as well. With this interaction happening it feels very good to act as a curator for Ground Service.
Q: "Tiny Moves" is an indeed energetic and floor friendly record produced by yourself. What would you say are these tracks made for and what inspired you while creating them?
A: First of all I did the tracks for myself. Every time I had some free time from work, family and touring with Cab Drivers I was following my idea of Ground Service, went to the studio in the morning, armed with strong coffee and a croissant, and then just did the same as usual: start the machines and deal with what they tell me. And dance.
Q: You have, with founding Cabinet Records, releasing plenty of stuff and being a DJ since the early nineties, quite a history in electronic music. From your point of view, how did it all develop and (maybe) change over the years, in both music and business?
A: There is so much music around that it's simply not possible to have an overview of everything that's going on. But from my perspective I can see that there is a strong industry with a number of names that travel from one big festival to the next just because they are part of that industry. On the other side I'm more than happy to see that there is a strong and vital scene that stands for something else: music, love and engagement.
A thing that surprises me these days is the limitation smaller labels are celebrating. "Vinyl only"-labels not only reduce their reach by locking out digital listeners, they also disable their artists from getting the maximum audience range. I'm pretty sure that artists are happy if their music reaches more people and the music won't be less special because of that. We're in a niche already, it's not like we'll reach a mass audience, but it's big enough to reach beyond the "vinyl only / limited pressing" spectrum. A record won't and shouldn't be more special because less people have it. That's why Ground Service is both vinyl and digital.
Q: What about Cab Drivers, your longtime duo with Daniel Paul? Will you carry on? Any releases planned?
A: Yes, we'll go on. And we have some new music in the pipeline, original tracks as well as remixes for exciting artists.
Q: And of course: What's next on Ground Service?
A: Well, by definition the label is directed to the dance floor as mentioned so no news there. I have not fully decided about the 2nd release yet as I have some options, I want to take things naturally and slowly, letting things breathe. I also would like to be able to offer a platform for younger artists so they can showcase their music. I think patience and exchange between the old and the new are important for continuity and development of what we all love: music.
Thanks a lot!