that's whatpeopleplay - podcast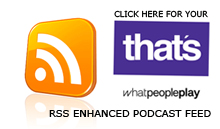 _________________________________________________________________________________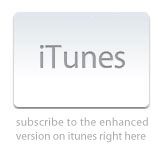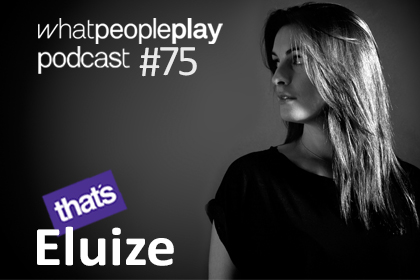 An hour and 4 minutes of floating deepness and driving club goodies provided by Eluize.
1.
No Pain - It's Gonna Be Alright (No More Pain Mix) [RH RSS 14]
4. Fit Siegel - First Souns [FIT-012]
6. Major Problems - The Rush [NG 052]
9. Deepthroat - Fetishist [BBW03]
11. DJ Metatron - Rave Child [Traumprinz 05]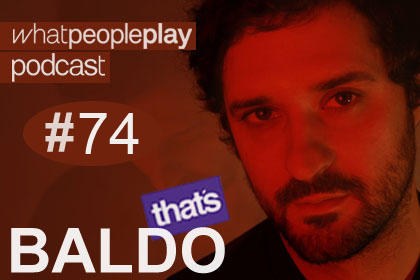 1h and 7m of
Neovinyl
in-house music provided by labelowner Baldo.
01.
T. Ruggieri - Magic Love (Fantasna Remix) (NVR051)
02. Babak - All I Want (NVR052 unreleased)
03. Adham Zahran - Planet Warp (NVR053 unreleased)
04. Carlo - Aliquindoi (Baldo Remix) (NVR050 unreleased)
05.
Peter Clamat - Backside (NVR048)
06.
Zanfardino - Alabama (NVRS006)
07. Baldo - Animals (NVR050 unreleased)
08. Peter Clamat - Landsight (Nowakowski Remix) (NVR054 unreleased)
09.
Lorenzo Kurizu - Cinta (Tilman's No Love Edit) (NVR040)
10.
Black Loops - Fenlaki (NVR043)
11.
Odysea - Inbetween Spaces (Carlo Remix) (NVR047)
12. Adham Zahran - Stand By For Triton (NVR053 unreleased)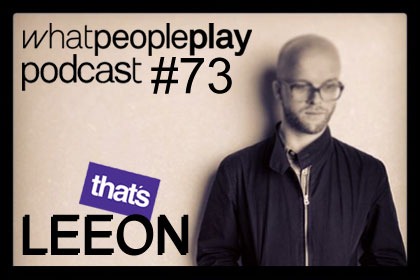 65 minutes DJ Mix of finest techno and house by Glasgow based producer Leeon (aka one behalf of CEOL). Leeon has released "Rest and Be Thankful EP" including Hutton Drive Remix on Nord-Sud Recordings now.
Tin Man - No New Violence - Acid Test
Aroy Dee - City of others (Cliff Lothar's Subway Dub) - M>O>S
Maxi Mill - Lost and Found - Rush Hour
Lake People - Unexpected end of Archive - Uncanny Valley
Conforce - Stop Hold - Delsin
Radio Slave - Children of the E (North London mix) - Running Back
Mike Dehnert - Orage de Chaleur - Fachwerk
John Tejada - Meadow - Kompakt
Gerstaffelen - Night flowing north - M>O>S
Joey Anderson - Tears can't bring you near - Tanstaafl
Kobosil - A15 - RK1
Steffi - Bang for your buck - Ostgut Ton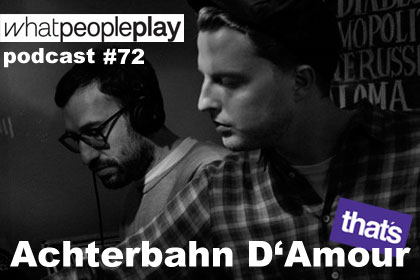 An hour of rough and raw, atmospheric Electro, House and Techno mixed by Achterbahn D'Amour. The duo has just released "Odd Movements - The Remixes" with versions by Marcellus Pittman, Chevel, Convextion and SW.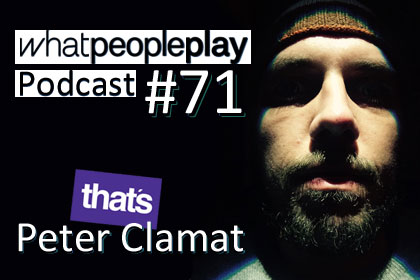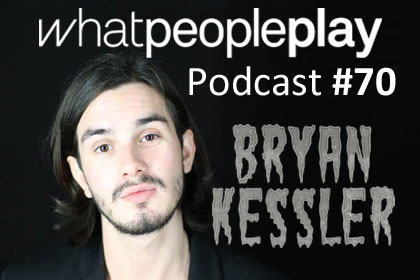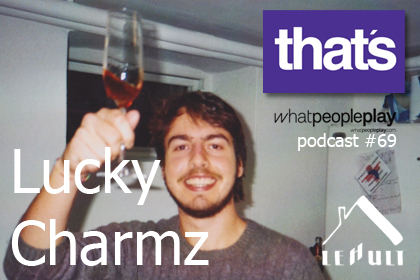 An hour and a quarter of House Music mixed together by Lucky Charmz who recently released his debut EP "Follow Me To Flottbek Falls" on the new Lehult imprint.
01. Anytime is fine – Axel Boman - Mule
04. Lehult - stay tuned
06. Lehult - stay tuned
07. Lovelee Dae (Pepe Bradock Remix) – Blaze – True
09. Lehult - stay tuned
12. Limehouse Afternoon – Mr. Tophat & Art Alfie – Karlovak
13. The Underground – Rhythm Masters
14. Batucada (BMR Ruffclub) - Spiller


64 minutes podcast by CCO aka Florin Buechel. He has released "Untitled", the third release on the swiss based label Hot Jam.

65 minutes podcast by the Detroit based DJs and producers Shady P & The Friend. The duo released the debut (split) EP "BREED 01" on BREED, the label run by Kris Wadsworth.
08. LaChriz - Carlsbad (
Ilian Tape
)
09. Cardopusher - Hyperwave (Classicworks)
21. Adult Supervision - With Us (Unreleased)
22. Gerald Norton - Gwen Stacy (Sly Fox)


During the past decade, electronic music has constantly pushed and sometimes crushed the borders of its genre. Silky Raven, namely Jakob Seidensticker and Henrik Raabe, have dedicated their work to this process with projects like The Havana Boys, Seidensticker/Salour and Wareika. Now, after 20 years of joint forces for music, their new project "Silky Raven" can refer to a compository-improvisatory diversification of a remarkably varied oeuvre.Here's an exclusive Dj mix by the duo!
Electric Apache are responsible for the latest 2 track EP on Kevin Saunderson's legendary techno label KMS. The duo is based in South London and deliver a straight to point mix with an uplifting, uncompromising groove due to strong tracks from labels such as Suruba, KD Music, Outside The Box, Bedrock next to some fresh ones on KMS.
Ilker Soylu from The Netherlands who is better known as Philogresz and his imprint Team Records stand for deep, quality music between Techno , Electro , Ambient , Minimal. After his latest on Team Records called 'Lonedon' he delivered us a fabulous DJ mix which we'd like to offer you here now. It includes tracks by Christopher Rau, Recloose, Orgue Electronique; Space Dimension Controller, Smallpeople, Trevino, Oni Ayhun and many more...Please enjoy!
Roberto Rodriguez just came out with his beautiful album Dawn on his own Serenades imprint. Roberto was so kind to put together a really nice selection of grooves as a smooth dj mix. Including tracks by artists like Afefe Iku, Toby Tobias, Detroit Swindle, Placeholder, Jimmy Edgar and of course some nice album tracks of his own - giving you a good impression what Roberto is up for at the moment! Lovely summer vibes here!
Exclusive DJ Mix featuring an exclusive interview
Tracklisting:
Exclusive DJ Mix featuring an exclusive interview